Domestic Cleaning / Window Cleaning / Carpet Cleaning
Registered, Fully Insured with Good Reputation and References
"MARION-Perth"
AFFORDABLE & RELIABLE
Domestic Cleaning Service
General duties covered by our regular cleaning service are :
Dusting surfaces throughout including light fittings, ceiling fans, skirting boards, polishing furniture, cleaning interior window seals and ledges and many more

Cleaning sink, cupboards, bench tops, stove, microwave, etc

Thoroughly cleaning bathrooms, bath or shower area and toilets

Vacuuming carpets and hard / wooden floors

Mopping hard / wooden floors

Other tasks and duties as requested and agreed
Promotional prices for regular domestic cleaning service are :
(weekly or fortnightly only)
2 hrs - $60
2,5 hrs - $75
3 hrs - $84
3,5 hrs - $98
4 hrs - $108
4,5 hrs - $122
5 hrs - $135
extra hour/s - $27/h
- One-Off/Non Regular Domestic Cleaning
from: $35/h (min 3 hrs job - $105)
-Vacate, Spring, End of Lease, After Building/Renovation Cleaning
from: $35/h
- Regular Commercial/Offices Cleaning
from $30/h
Regular rates apply when cleaning equipment and products are provided by a client.
For one-off, spring cleaning vacate cleaning, end of lease cleaning, after building cleaning after renovation cleaning jobs - all cleaning products and cleaning equipment can supplied by our company in the rates provided above.
Free job quotation can be provided on request
Client's References can be provided on request
Rabates for other services avaialble
Regular Cleaning Service booking process:
Depending on the size and condition of our new client's property, considering requirements and expectations, we usually try to arrange an initial visit in order to be able to estimate and evaluate the job. During the initial visit we can present and provide our new client with time frame needed to perform in thorough and professional way the requested cleaning duties.
Sometimes where the house has not been maintained regularly, or being in a less than suitable condition we may ask on first one or two initial cleans to allow us some extra time in order to be able to perform some extra cleaning tasks. This is to bring the new property up to a professional standard. Most likely these extra tasks with extra time will not be required later as the extra tasks will not have to be performed on each occasion providing the property is going to be maintained regularly after that.
A cleaning lady who is a police cleared, professional cleaner is going to be arranged then by our cleaning company. The cleaner is supposed to perform requested cleaning duties at your property during arranged time on regular basis due to arrangements previously made.
After the first job is done we contact both: the new client and the cleaner and ask them to confirm whether during the arranged time for cleaning work the cleaning tasks and duties have been performed according to good cleaning standards. When either the client and the cleaner are happy with the job and they both are happy to continue the cleaning service then a regular cleaning service is confirmed. Then we set with a client a suitable day and time the cleaning service to be performed ,as it is supposed to be on the same day and time (weekly or fortnightly) as agreed.
We respect people privacy, so we do not provide cleaners with clients' mobile numbers. We also believe our clients can respect our cleaners' privacy, so we do appreciate not asking to reveal our cleaning ladies' private mobile numbers. Those ladies private numbers are for their private use and most cleaners do not want us to pass their numbers to clients. If there is any information you wish to pass to your cleaner you more than welcome to contact our office by email or if it's urgent you can contact home phone or mobile number or just send text message (sms) on contact mobile number provided. Thank you for your understanding.
Our regular cleaning service is charged at regular rate, so we expect the service to be provided regularly as its was arranged. We do naturally accept some occasional job cancellations, however we expect the job cancellations do no exceed 10% of total regular jobs done.Whenever it is possible, we ask for 48 hrs job cancellation notice.
Our regular clients can cancel the service for good, or suspend the service at any time. Our clients can re-book a regular service, however regular rates apply only when the service is performed within no more than 2 weeks time intervals, that means when regular cleaning service is rescheduled, non regular rates of the first job may apply.
If you need to cancel suspend or change regular service we will appreciate your 48 hrs prior notice.
We recommend to any new client to be at home during cleaner's first visit.
We would like the client to be sure that during arranged time the cleaner is working hard, professionally and efficiently. Cleaners are usually happy to hear any suggestions and comments about the work they are performing as long they are passed in a polite and straightforward way.We appreciate all those feedbacks as they let us to perform cleaning duties better and better and to offer more customized service so we can meet best our client's needs.
We are proud that we currently have and year by year we gradually increase a significant number our happy clients. Some of our client have been using our cleaning service continuously for more than 5 years. Thank you for your trust and loyalty.
Contact us today for (free no obligation) job quotation of our exceptional service.
Marion-eu.com Cleaning Service Team
---------------------------------------------------------------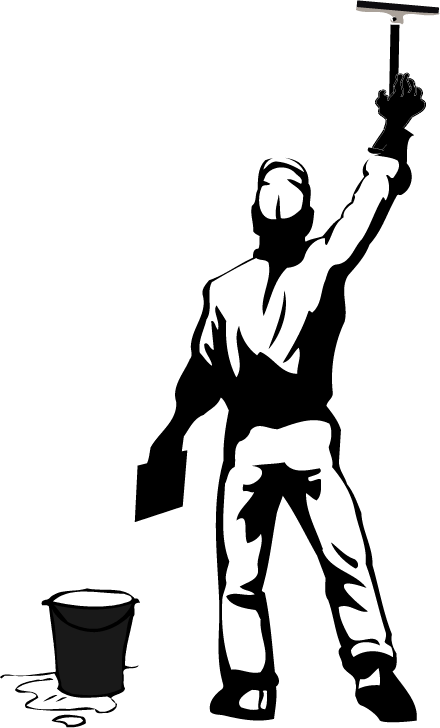 "MARION-Perth"
Window Cleaning Service
Single storey and Double storey
(residential and commercial) premices
Our (complete & professional) Window Cleaning service include:
1. Outside & inside glass washed and cleaned using professional window cleaning equipment and detergents with no streaks left.
&
2. Fly screens, window frames, outside window tracks washed and cleaned, window sills cleaned and wiped over
Prices for Window Cleaning service are:
1 Bathroom/1-2 Bedrooms units
$60-$80
1 Bath/2-3 Bedrooms single storey houses/villas
$90-$110
2 Baths/3 Bedrooms single storey houses/villas
$120-$140
3 Baths/4 Bedrooms single storey houses
$150-$180
Double storey:
from $160
however average price is $250
Extra services available:
- Shop's display windows inside/outside from: $3/sqm
- Glass balcony, glass pool balustrades inside/outside from: $5/m
- Solar panels, skylights, from: $4/sqm
- cobweb removal, gutter cleaning from: $40/h
Free job quotation can be provided on request
Client's References can be provided on request
Discounts for clients who scheduled regular (3-12 months) window cleaning service may be available.
---------------------------------------------------------------
"MARION-Perth"
Steam Carpet Cleaning, upholstery fabric sofa/s, car seat/s
Cleaning Service
Provided by:
Professional Carpet Extractor
with 2pcs 3 stage vacuum motors for fast cleaning of small and medium areas of carpets. Making use of warm water & detergent to spray and dissolve stains, then extracting waste water and sucking back into a sewage tank.
Dry Foam Sofa Cleaning Machine
specialized machine for cleaning a wide range of upholstery. Patented foaming technology 3 in 1 (foam making, brushing, sucking)
Promo prices start from $80 (4 bedroom carpets) and from $60 ( 1 sofa) cleaning
Free job quotation can be provided on request
Client's References can be provided on request
Discounts available when booking other service/s.
---------------------------------------------------------------
We hope you can find everything you need. "MARION-eu.com" Cleaning Services is focused on providing a high-quality service along with customer satisfaction that's why we do our best to meet our clients expectations.
With a variety of services to choose from, we are sure you'll be happy enlisting us for your property.
Look around our website and if you have any comments, questions or suggestions please feel free to contact us to share your feedback with us.
We hope to see you again. Check back later for new updates to our website. There's much more to come...
/